The World's Finest Samples, Apple Loops, GarageBand Instruments, Ringtones, Soundtracks, SFX and more for the Mac
New Releases - Available Now!
AMG's delighted to announce a host of new releases, exclusively available for instant download! Including...

Out Now! - Apple Loops
JJ Jeczalik's Art of Sampling

New Release - Apple Loops
Industrial Revolution V1-13

Out Now! - Apple Loops
Remix! & Remix II

TOP Class Percussion from the Pros
All available for instant download!
Abracatabla - Pascal's Bongo Massive Vols 1& 2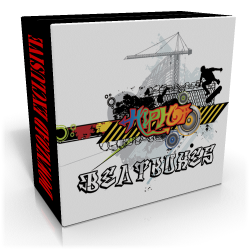 New Release - Apple Loops
Hip Hop Beatboxes

Out Now! - Apple Loops
Brit Horns: The Licks

Out Now! - Apple Loops
Pascal Gabriel's Dance Samples

Out Now! - Apple Loops
R.I.P. Lukecage

Out Now! - Apple Loops
Cleaning up the Streets

New Release - Apple Loops
Tony Mason…Steamin'
"Steamin' is a brilliantly creative collection.
Don't miss it." - The Mix
"What can I say, this is the best I've ever heard,
buy it and never run out of breakbeats." - DJ Magazine

COMPLETE CELT - Ballads, Airs & Laments
in Apple Loops format for instant download!

New Release - Apple Loops
Dust'n'Grime: Future Classic Breaks

New Release - Apple Loops
Lizard Breaks by Simeon

New Release - Apple Loops
Xclusive Sounds 1&2

New Release - Apple Loops
Prunehead presents Rhodes, Drums & Bass

New Release - Apple Loops
Terminalhead's Underfire Vol 2
Beat Producer available now...

AMG are delighted to announce the release of Beat Producer. Most importantly for Apple Loops users it now supports the format for the first time as well as REX and ACID Loops! You can link to the dedicated website from here to download a demo and check it out for yourself.
Exclusive Apple Loops On-line
Samples-Now.com already offer a selection of exclusive Apple Loop collections including both volumes of The Vinyl Frontier, Tony Mason…Steamin', Hacked Sticks, Full Phat, Coldcut's Kleptomania! and many more. Now these and many more are also available here too and available for instant download We are also having a major review of all our sample archives and plan to add more download only packs in the near future as part of this review. So stay tuned and expect to see some exciting new libraries available here soon!
MAKE SURE YOU JOIN OUR
E-mail List
For FREE Samples & more!
Simply join our list by clicking the button below and providing your details. You'll not only get a welcome pack of over 300 megs of samples but another 5-star rated library FREE and then news and offers no more than once a month.
Why not follow us on Twitter and Facebook too?
New Cart System
We are delighted to have launched our new shopping cart system which we hope you will find much faster and easier to use. Payments for all our websites are now taken by DropSwitch Ventures. If you have any questions please do not hesitate to get in touch.
GRAB 50% OFF YOUR ORDER!
Spend over $100 on Apple Loops and get 50% OFF by quoting 'HALFOFF' when checking out!